MCBAD is a european architecture and urban design office based in Paris and Valencia. We develop public and private projects in architecture, urban planning and landscape, focusing on the research for new and more sustainable uses and alternatives. Our work extends from housing to urban planning concepts. We aim for the reactivation of urban sites, interweaving the social fabric of a city with its environment and natural systems, transforming initial conditions into guidelines for renewed ways of inhabiting the city. Our role is to coordinate the programmatic, territorial and architectural approaches by bringing our vision and expertise to the entire team of city stakeholders.
MCBAD was awarded with the "Young Architects and Landscape Albums", a biennial prize chaired by the French Ministry of Culture rewarding young and emerging professionals.
Several of our built projects can confirm the firm's expertise both in housing: Euralille (2008), Zac Seguin (2008), Bassins à Flots (2016); and equipment: the Hôtel de la Porte Dorée, Paris (2018), Etopia , Digital Cluster, Zaragoza (2014), the Cervantes Institute, Paris (2021).
MCBAD is currently developing the Master Plan for the city of Rédange, on the Luxembourg border, a housing tower in Valencia, the Cour des Douanes district in Strasbourg, a Social Center in Paris, the Micheville district and mobility hub, and participates in the development of Barrio La Pinada in Valencia.
* Founded by MARIA COLOMER (Valencia 1972) and ADRIEN DUMONT (Reims 1974) in 2002. During our architecture studies, we met at the IUAV in Venezia, where the teaching of Bernardo Secchi and his way of seeing and analyzing the city were decisive in the way we approach projects today. Collaborations with Agence Ter have enriched and consolidated our vision of architecture and urbanism through landscape and territory.
MCBAD est une agence européenne d'architecture et urbanisme installée à Paris et Valencia. Nous realisons des projets  d'architecture, urbanisme et paysage, dans les domaines  public et  privé et la recherche sur les nouveaux usages et attentes environnementales. Notre travail est transversal du logement jusqu'au territoire. Nous cherchons la re-activation des lieux, entremêlant le tissu social d'une ville avec son environnement et ses systèmes naturels, réfléchir les urbanités de demain et transformer les contraintes en lignes directrices vers de nouvelles manières d'habiter la ville. Notre rôle est de coordonner les approches programmatiques, territoriale et architecturale en apportant notre vision et expertise à l'ensemble d'une équipe d'acteurs de la ville.
MCBAD a été primé par le Ministère de la Culture Français dans la sélection biennale de jeunes architectes, les «Nouveaux Albums de la Jeune Architecture».
Plusieurs projets réalisés témoignent d'un savoir-faire reconnu en logements à Euralille (2008), Zac Seguin (2008), Bassins à Flots (2016), et en équipements, l'hôtel de la Porte Dorée à Paris (2018), Etopia, Hub Digital à Zaragoza (2014), l'Institut Cervantes de Paris (2021).
Actuellement, MCBAD développe le Master Plan de la ville de Rédange à la frontière luxembourgeoise, une tour de logements à Valencia, le quartier de la Cour des Douanes à Strasbourg, un Centre Social à Paris, le quartier et hub des mobilités de Micheville, et participe au développement du Barrio La Pinada à Valencia.
*Fondée par MARIA COLOMER (Valencia 1972) et ADRIEN DUMONT (Reims 1974) en 2002. Pendant nos études d'architecture, notre rencontre au travers de l'enseignement d'urbanisme de Bernardo Secchi à l'IUAV a été determinante pour la dimensión de la reflexion urbaine dans tous nos projets. Les collaborations à l'agence Ter (grand Prix d'urbanisme 2019) ont suivi et ont consolidé notre vision commune de l'architecture et de l'urbanisme au travers du paysage et du territoire.
MCBAD es un estudio europeo de arquitectura y urbanismo, con sede en Paris y Valencia. Desarrollamos proyectos publicos y privados de arquitectura, urbanismo y paisaje asi como la busqueda de nuevos usos y alternativas mas sostenibles . Nuestro trabajo abarca desde la vivienda hasta el diseño urbano. Apostamos por la  reactivacion de las ciudades, entrelazando el tejido social con los sistemas naturales. En nuestros proyectos transformamos los condicionantes en herramientas de trabajo para crear nuevas formas de habitar la ciudad. Coordinamos  los enfoques programaticos, territoriales y arquitectonicos aportando nuestra vision y experiencia al conjunto de los actores que intervienen en el proceso proyectual de la ciudad.
MCBAD fue recompensado por el Ministerio de la Culture Frances en la bienal de jovenes arquitectos, «Nouveaux Albums de la Jeune Architecture»
Muchos de nuestros proyectos son ejemplo de nuestra experiencia en materia de vivienda, Euralille (2008), Zac Seguin (2008), Bassins à Flots (2016), y en el desarrollo de equipamientos como el Hotel  de la Porte Dorée à Paris (2018), Etopia, Hub Digital, Zaragoza (2014), Instituto Cervantes de Paris (2021).
Actualmente el estudio desarrolla el Master Plan de Redange frontera con Luxembourg, una torre de viviendas en Valencia, el barrio de la Cour des Douanes en Strasbourg, un Centro Social en Paris, el Hub de mobilidad en Micheville y participa en el desarrollo del Barrio La Pinada en Valencia.
*Creado por MARIA COLOMER (Valencia 1972) y ADRIEN DUMONT (Reims 1974) en 2002. Durante nuestros estudios de arquitectura, coincidimos en el IUAV de Venezia,  la docencia de Bernardo Secchi y su forma de ver y analizar  la ciudad  fueron decisivos en nuestra forma de enfocar los proyectos. Las colaboraciones con la Agence  Ter han enriquecido y consolidado  nuestra visión de la arquitectura y el urbanismo a traves del paisaje y el territorio.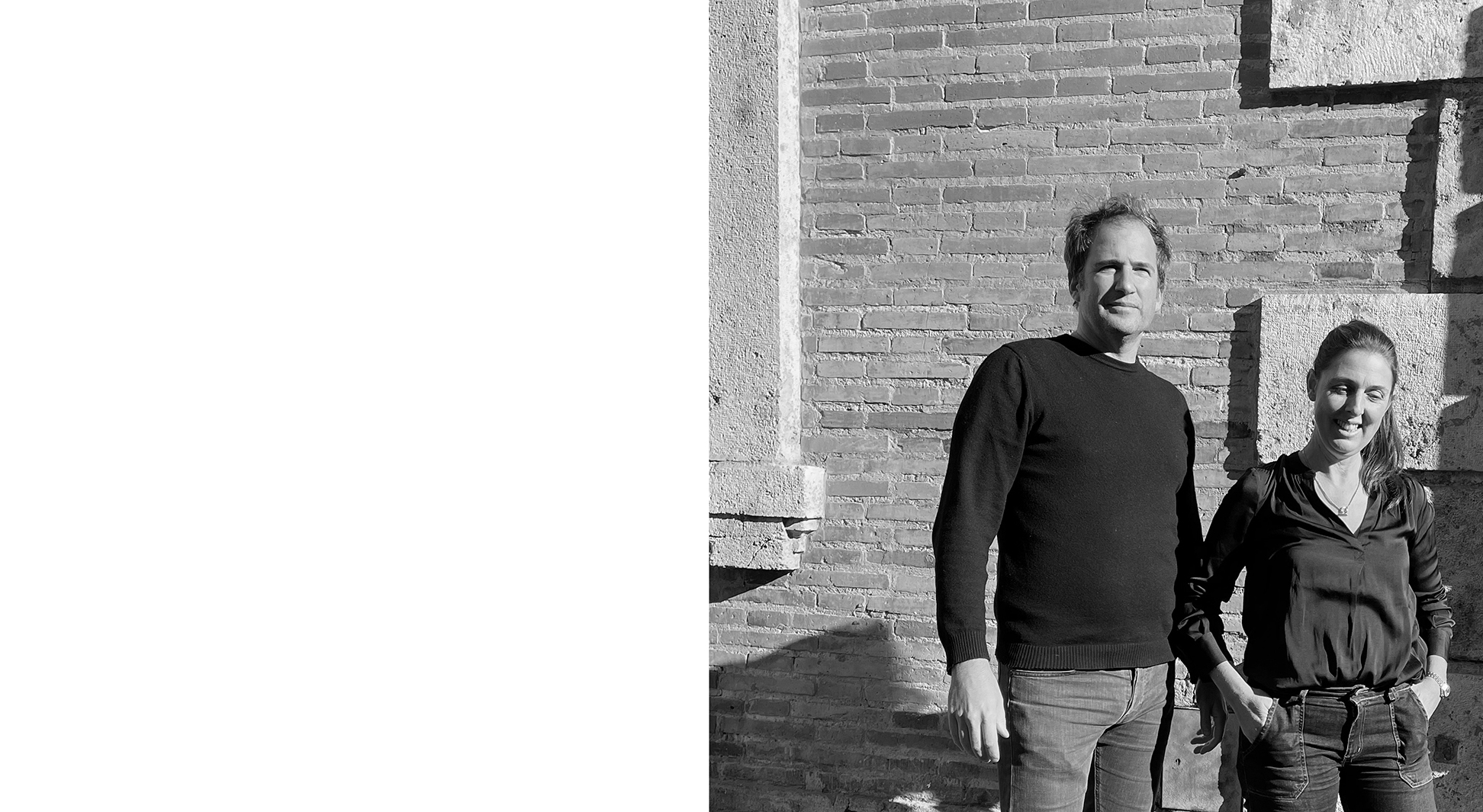 Team
Maria Colomer
Adrien Dumont
Elvira Nebot
Nuria Escoms
Christophe Muller
Miguel Alonso
Irene Sampietro
Guillermo Bayarri
visuals credits: Quatrecaps, Drawfield, Jeudi.wang, Lemons Bucket
Since 2002
Cecile Adelaïde (FR), Elie Barrau (FR), Dorothee Blonde (FR), Stephane Carnuccini (FR), Romain Carlet (FR), Diego Cosa Fernandez (ES), Arthur Coudevylle (FR), Stanislas Chevreux (FR), Evelyn Da Gama (FR), Julie Delzongle (FR), Tene Diarra (FR), Elise Drouet (FR), Lea Duverge (FR), Anne Maris Durand (FR), Ana Flores (ES), Marcos Garcia Rojo (ES), Carlos Garcia (ES), Gonzalo Garcia Granero (ES), Elise Giraud (FR), Zoe Givois (FR), Claire Guillemine (FR), Flore Gustin (FR), Matilde Igual (ES),Tatiana Jarpa (FR), Severine Lavigne (FR), Candice Marolleau(FR), Jacobo Mompo (ES), Hector Montero (ES), Vanessa Morant(ES), Hadrian Morell y Alcover (FR), Baptiste Nys (FR), Pau Olivares (ES), Sonia Palau (ES), Grégoire Pélissier (FR), Amelia Perea (ES), Rebeca Perez(ES), Karl Pinson (FR), Eva Sanjuan (ES), Abraham Sancha(ES), David Sanchez (ES), Marta Sanchez (ES), Joan Sanz (ES), Gentaro Shimada (JP), Laurent Soler (FR), Boriana Tchonkova (BG), Franck Toulliou (FR), Ana Vargas(ES), Miguel Angel Venegas (ES), Carlos Wendt (ES).
Office Paris
80 Rue du Fbg Saint Denis
75010 Paris
T +33 (0)1 42 52 63 77
Office Valencia
Mar 23
46003 Valencia
T +34 635 735 474
*graphic design: Ibàn Ramon
*web: Kipon